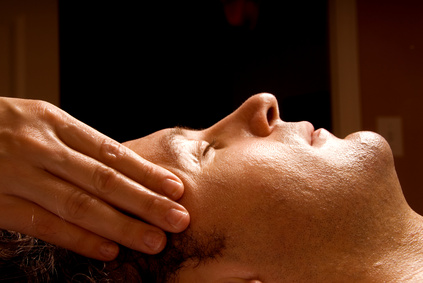 Indian Head Massage has been practised in India for thousands of years.

This simple, yet effective therapy includes both soothing and invigorating moves to the back, shoulders, neck, head and face while seated in a chair in a towelling wrap with your shoulders and upper back exposed.

We can use plain cream or oils or either of these with the addition of pure essential oils chosen and blended to meet your specific requirements.

If you wish, we can use warm oils on your scalp to benefit your skin and hair or carefully avoid getting oil in your hair at all.

It is an excellent way to relieve stress and tension in the upper back, creating a relaxed body and mind.


---